Last week, in our #TheMonthOfRadio exclusive content series, we brought you Who Moses Radio the Friend was, if you didn't read that story, make it a point to read it too. Well today we bounce back bigger and better like never before to unleash another Personality of the fallen legend, we bring you exclusive beats on Who Moses Radio the SINGER was, sit back, relax and enjoy the read!
The richness of Radio's voice and the depth of his lyrics while he sang moved many Ugandans. His songs have been constantly played on the airwaves in many parts of the world. When one talks about Moses Radio, chances are high the name Weasle Manizo is somewhere around the corner, this is because the duo made up the Goodlyfe Music crew of the duo Radio & Weasle that served us with many platinum hit songs over the years, From living under the same roof, sharing clothes, doing the same business and music, Radio and Weasel practically shared everything! They literally breathed the same air on a daily basis. However before musically pairing up, Moses sang as a solo artist and we trace his journey from his childhood days.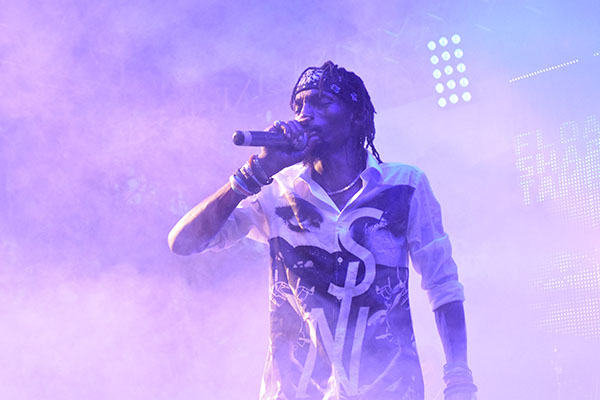 Radio went to Holy Cross Lake View Senior Secondary School Jinja from S.1 to S.4. It is at this school that they shared a desk with a one Stephen Wakaza now a high school teacher, a resident of Mukono. In an exclusive interview with this platform, Wakaza confirms that Radio was inspired into music by his nursery school teacher. "I remember he told me that a nursery teacher changed his life. The teacher used to tell him that he would be a good musician," he says. "At school on parents' day, he could sing and move the audience," Wakaza chronicled.
"He was always among best five students in class. He was very good in music as a subject. He is the only one who used to understand music lessons, to us sol-fa notes were hard. As a seatmate, he taught me how to learn and grasp those bits," Wakaza reminisced.
Isaac Kaddzu, another Radio's high school alumni and friend, reminisced about their school life together while at Kiira College Butiki where Radio had his A level education. "The first time Radio sang before his friends was during a musical competition that launched the musical careers of his schoolmates General Mega D and Menton Krono of Mugulu Teliyo Mwenge fame. He sang R. Kelly's "I Believe I Can Fly". That day, the Kiira College students discovered that there a singer amidst them. From then on, there was no looking back for Radio, as his hunger to showcase his musical prowess was unleashed." Isaac Kuddzu narrates.
"Radio was such a mummy's boy. He loved his mom so much that I believe his first song, 'Jeniffer', was a dedication to his mom Ms. Jane Kasubo, as if to say, look, Mom, I can do this!" Mr. Kaddzu told us.
While still at Makerere University in 2004, Radio released his first dong titled "Tujja Kuba Wamu", however it didn't perform well on the airwaves. Radio's first steps into the spotlight came as a backing singer for Joseph Mayanja – better known to his fans as Jose Chameleone in 2005. While still at Leon Island, Radio released his other solo songs, "Jennifer" and "Sweet Lady" while he was a backup singer with Weasel, behind Jose Chameleone. At this point, Radio's career took off, it rose soo fast that he was himself overwhelmed. In a 2014 interview, Radio referred to his incredible growth rate in music as magic, citing these two songs as its first spark.
After an international music tour in late 2007with their boss then Jose Chameleon, Radio and Weasle decided to breakaway from Leon Island and decided to musically pair up, that was the Birth of the dynamic music duo RADIO & WEASLE under the GoodLyfe Music crew and their's is a story of rags to riches. In Weasle, Radio found the perfect partnership, as the duo went on to release hit after hit after "Nakudata" in 2008 that saw them win Best New Artist and Song of The Year in various awards. For this duo, the sky was the limit. Goodlyfe broke music boundaries, collaborating with artists such as Nigeria's Wiz Kid, Zambia's General Ozzy, and South Africa's PJ Powers amongst others. The duo received many awards for their music over the years the biggest highlight being their nomination in the BET Awards in 2013, the first BET nomination ever in the land.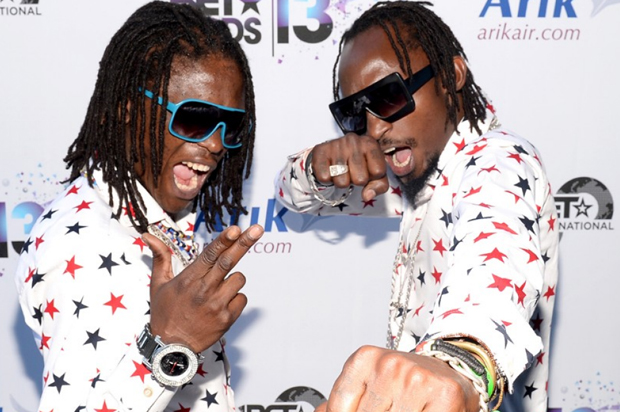 At the time Radio and Weasel appeared on the music scene, the music industry was in a coma with the dominancy of the then known TOP 3 Ugandan artists comprising of Bebecool, Chameleon and BobiWine. The music for the few top musicians at that time had become monotonous and obsolete and the duo is credited for breaking that barrier that saw a fresh new generation of artists kickstart their careers drawing inspiration from Radio and Weasle who had opened the door. In Uganda, they revived the musical careers of artists who were in a slump and or just starting out.
Before meeting his creator through a sudden death, Radio had sung over 300 songs and more are being released even when he is no more. Radio's last hunger before his death was to use his platform to help push new music talent to reach their fullest potential. In a bid to achieve this, Radio had formed a label known as 'Angel Music' which was meant to keep and protect all his works, such as his own songs along with the songs he wrote for other musicians. Still about Angel Music, why he chose that locution, the fallen singer stressed that it's because the type of his music is kind of angelic – thus the genesis of 'Angel Music'!
Tambula Nange or "Walk with Me" by Mowzey Radio is a song about searching for redemption. Fitting perhaps for a young man looking for solace in a tumultuous life, Radio is believed to have given his life to God months prior to his death. This is evident in the many Godly music he released times that neared his death. As tributes continue to pour in from far and beyond, his fans find comfort in the fact that, even though Radio is gone, his hits will continue to mend their hearts.
In a bid to celebrate this fallen legend, the whole editorial team at SPINERS has dedicated a whole month giving you exclusive content on the life of Moses Radio in his different shades. This period scheduled to run between January 14th and February 14th is dedicated to making sense of Mwozey Radio's different personalities namely; Moses the DAD, Moses the LOVER, Moses the GIVER, Moses the SINGER, Moses the FRIEND, Moses the FIGHTER, Moses the SOLDIER, Moses the LEGEND, Moses the RICHBWOY, Moses the SONGWRITER but most importantly MOSES THE ANGEL THAT LIVED AMONGST US! Watchout for the next Personality of Radio on Friday.