A Twitter user by the names of BenJastt took to his Twitter page to reveal how Sipapa had knocked and caused damage to his car. According to him, Sipapa then threatened to shoot the him because he was armed and also had a UPDF solider in his car. Besides, the car was numberless and Sipapa was driving in the wrong lane. He then quickly sped off after this incident without trying to even talk to the victim or compensate him.
The victim went ahead to wonder what type of country Uganda currently is. He wondered how a civilian moved around heavily armed. "What kind of Uganda is this that we are living in with these kind of characters. This happened today afternoon along Naalya-Namugongo road. Kindly help let's bring such kind of acts to law. And let's all be reminded that this is a civilian. But is heavily armed and with armed UPDF soldiers," he added.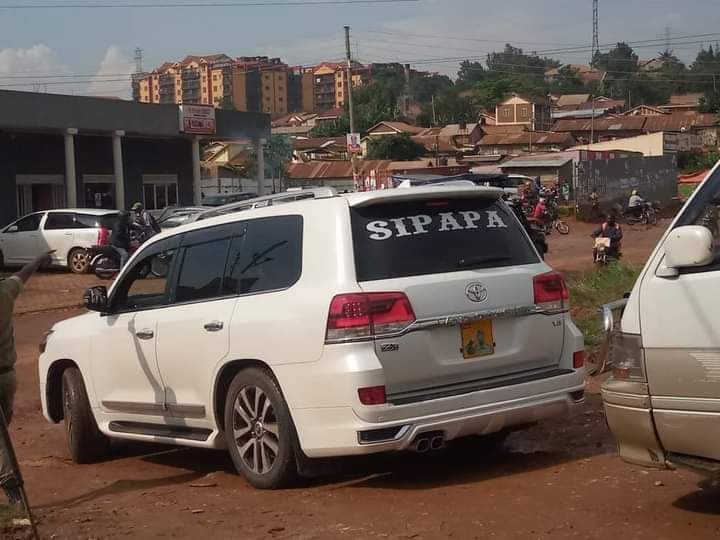 His concerns were equally voiced and supported by those that came across the post. Sipapa is well known for his notoriety such as moving around making bullets rain like it's okay in the city center. He's also well known for wreaking havoc in the city centre with his numerous goons. The worst thing is, security forces just let him go because they actually give him the security. With this sense of entitlement, the socialite goes around behaving like he owns the country. NBS TV Journalist Canary Mugume in a tweet said that Sipapa is untouchable and that some senior security officers fear him too.
Speaking on Simba radio's Wolokoso show on Saturday morning, Sipapa agreed that he had injured someone's car but denied the fact that he didn't accept to compensate the owner. In his rant, Sipapa said he asked the gentleman in the car to follow him to a parking area so that he compensates him, to his dismay the man didn't follow him up and all he saw was him on Social media.