Many of you have danced and jammed to his but hey, how well do you Rickman Manrick?
Born Derrick Ddungu, Rickman's professional career as a rapper kicked off in 2017, with "Vänner", his first single, a Swedish word for 'Friends'. In early 2018, he released his first Ugandan track titled "Naki". This was the first project from him that had Kampala dancing. Since then, he hasn't stopped even for a bit. Many of his songs such as 'Basumbuyi', 'Ebango', 'Tunyumirwe' and 'Okilinamu Obuzibu' are influenced by Uganda's slang culture. Because of this, he could be the only recently disapora-based artist enjoying success back home.
Born and raised in Uganda. Rickman has lived everywhere, from the ghettos in Kampala to the uptown. His lyrics draw influence from that life. Unfortunately, many diaspora artists don't have this touch, either they were born and raised here, or haven't even been in Uganda in such a long time. In 'Naki', he tells how you can express your feelings for a girl you love, in the typical Ugandan way. Any girl can be Naki! In 'Ebango', it's about colleagues and friends encouraging each other to hustle hard until their levels change.
Years after he made his debut into the music industry, the same dancehall artist is back again with a new dancehall jam featuring BET Award winner Eddy Kenzo blazing on the airwaves and in Kampala's top night hangout spots titled 'Enjoyment'. From the story told, the song was an inspiration from his earlier song ''Tunyumirwe' where Eddy Kenzo told him that the word Tunyumirwe and the line "Enjoyment ku Enjoyment" were not given the attention they deserved hence the idea that they re-do a project that would have them re-emphasized and guess what? Enjoyment came to life just like that.
On why the song originally meant to be released in 2020 got released two years later, Rickman had this to say, "We had to release this song in 2020 but I'm more than sure that now is the best time,". Just like Rickman's previous single 'Bango', Enjoyment is another banger that promises to turn out into Kampala's nightlife anthem with its unique lyrical lines like "…..Abisobola yabiyingila, Tokola entondo oja kuloga", Rickman applauds Eddy Kenzo for jumping onto the project whose audio was produced by A-Steyn video was directed by Elly V Mugisa.
Music, however, isn't Rickman's only passion. The rapper's resume is already full and varied. He has worked as a leisure teacher/educator at the Kvarnbyskolean School for Children with Autism. He also worked as a personal trainer for kids with Attention-Deficit/Hyperactivity Disorder (ADHD). He was also an active professional football player signed to Sävedalen IF based in Gothenburg, Sweden. He is a businessman, with Trent Music, a record label he founded in 2020, under his watch.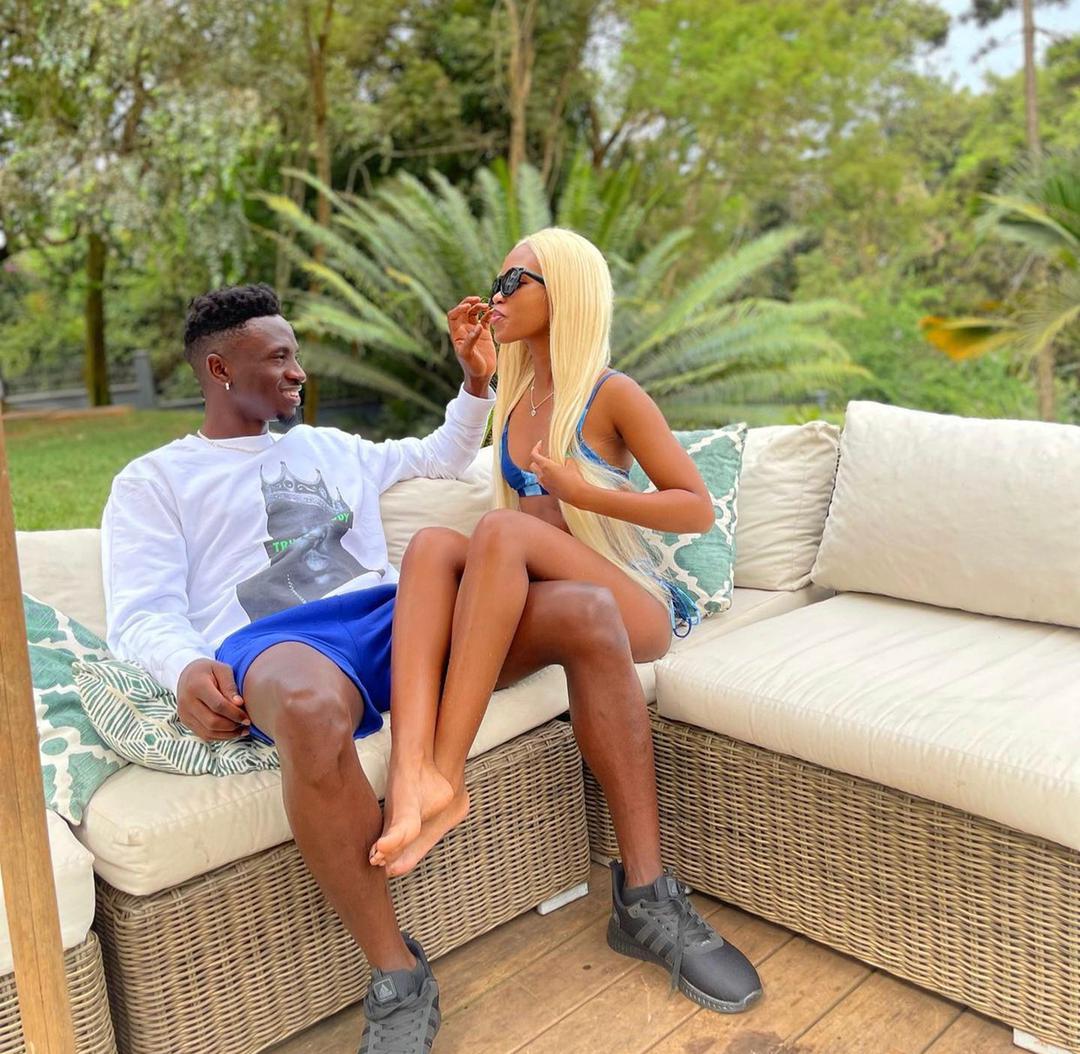 Rickman's celebrity status in the Banana Republic was given a big boost when he settled for a relationship with city socialite and media personality Sheilah Gashumba who at the moment also acts as his manager. Although the relationship has faced its fair share of criticism, the couple seems to be growing stronger together everyday that passes.
Earlier his year through an open communication on his social platforms, Rickman, formerly based in Sweden communicated to his fans that he had made a decision to fully relocate to Uganda in a bid to concentrate on his music. He promised to be releasing music more often than ever before. Here at SPINERS, we wish you the best Rickman, keep going. We celebrate you and you are our #MCM- Man Crush Monday outstanding personality! Congratulations.