For sometime now, Bright Onak has been off the comedy scene with many wondering what he's up to. Since his involvement in events organizations previously, its no doubt that the veteran stand up comedian was shooting for an own show.
True to that, Onak has launched a new weekly comedy show dubbed Cubana Comedy at the Cubana Restaurant, Bar and Lounge every Tuesday. Located off Wavamuno Road in Munyonyo, Cubana Lounge will host the debut comedy night next Week on Tuesday 22nd March 2022 with comedians Agness Akite, Ronnie Mcvex, Emma Napoleon, Okello OKello and Madrat & Chiko as the maiden acts.
When asked why he chose Munyonyo as the location for the comedy night show and the particular reason behind the choice of comedians performing on the night, Bright Onak had this to say,
"We are trying to put up a show that can appeal to the Elite people in a good Ambiance like Cubana Lounge in Munyonyo. with this venue, we are looking at all those people that were left out with Comedy entertainment in the areas of Buziga, Bunga, Entebbe among others and that's why our line ups are more of English and less Luganda so as To fit all people from all walks of life"
He added that to keep people excited and in anticipation moods of the next editions, him and the team will use celebrities and other trending people to host the comedy shows. Gates to the comedy shows will always be open at 6:30PM and there is no cover charge. Cubana Comedy is powered by Capital FM Radio, Sauti – Kombucha drink and Zuri – Lifestyle Event Stylist.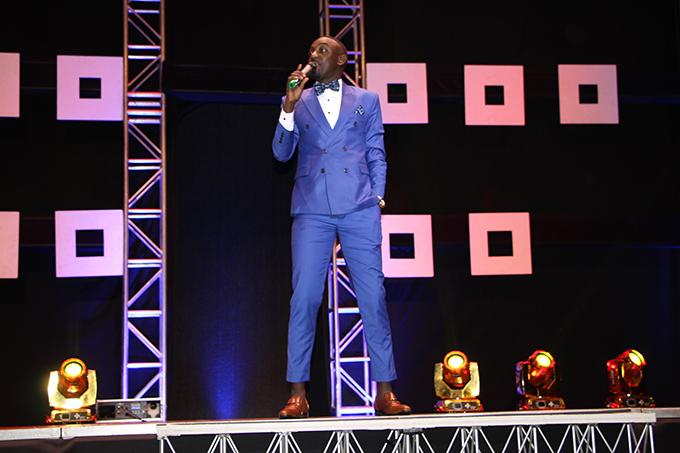 The Cubana comedy show comes off as a surprise and good news to many of Bright Onak's fans, their man is finally back into the comedy business. Since he is one of the pioneers of the Ugandan Comedy Industry, given his experience, the show will surely be a force to reckon with.