Former Fire Base Crew singer Buchaman must have fallen into things of late and this time round its not music, not even politics but matters regarding security at events. 
The singer turned Presidential Adviser commanded the entire security team at the recently concluded Roast and Rhyme event at Jahazi Pier Munyonyo. Unlike the past events at the same venue where outsiders always complained of loosing their properties mostly gadgets and wallets / bags, this time round the revellers were appreciative for being safe, kudos to Jajja Bucha for the job well done.
While at Roast and Rhyme, Swangz Avenue the organizers used a reverse physchology tool of setting a thief to catch a thief. Since most of these thieves are Ghetto youths, the team employed their self proclaimed Ghetto president Buchaman to man security at the event, he used some of these very people to guard revellers and the results were successful because these people know the culprits.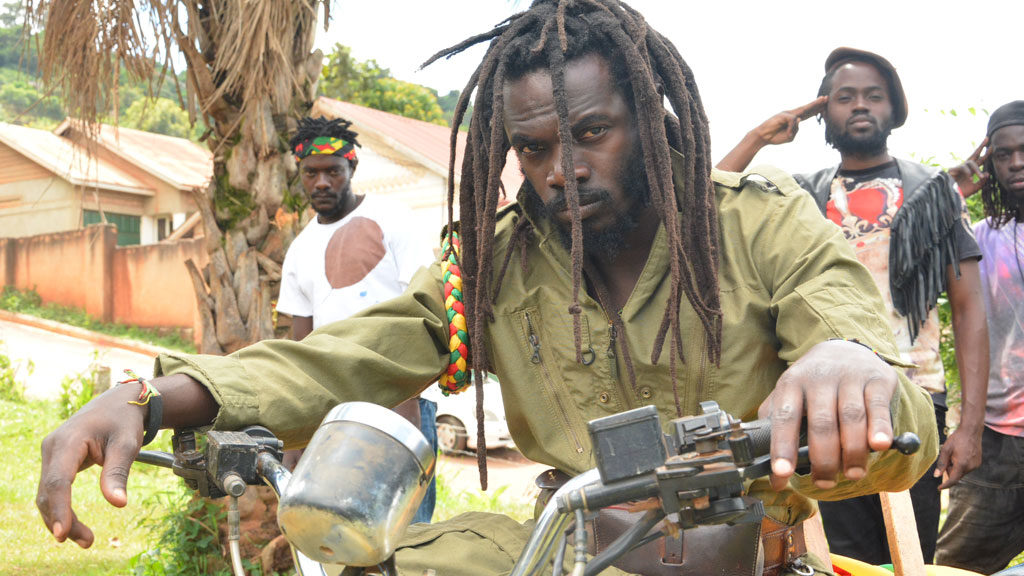 Close sources reveal that through Gen. salim Saleh, Buchaman together with his security team known as "Security by Knuckle" were endorsed to man security at top notch events. This is alleged to have happened shortly after he had threatened to throw in the towel in NRM and move back to his former boss Bobiwine. In a compesation move, Gen Saleh a strong NRM government associate intervened and endorsed his team that is now assured of work at top notch government and private events.