A little drama ensued at the 94th Oscars last night in LA when Chris Rock, received a heavy hand quite literally when Will Smith slapped him.
Scripted or genuine, no one knows what really happened during that quick moment that immediately went viral, leaving viewers stunned. In that moment, Will Smith made his way up to the stage and slapped fellow actor and comedian Chris Rock right in the face for joking about Pinkett Smith at Sunday's Gala.
While presenting the best documentary prize, Chris lead with a short comedy routine. He compared Jada Pinkett Smith's tightly cropped hair to Demi Moore's appearance in the film "G.I. Jane". He even suggested that she appears in a sequel. This is when Will Smith made his way on stage and slapped Chris then returned to his seat next to Jada.
"KEEP MY WIFE'S Name out of your mouth," yelled Smith,
The incident forced the producers to bleep out several seconds of audio from the televised broadcast in the United States. During the next commercial break, Will Smith had to be pulled aside by Denzel Washington and Tyler Perry who appeared to be calming him down.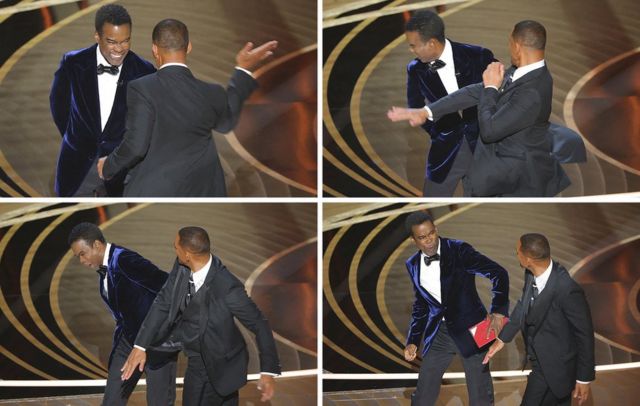 "Will and Chris, we're going to solve that like family. Right now we're moving on with love," said Sean "Diddy" Combs, presenting the next section. Reports later indicated that Chris Rock filed a complaint with the LAPD, however, they are not going to investigate the case whatsoever.